4 Design Tips to Enjoy Garden Views from Inside the Home
Posted by Colum Malcolmson on Thursday, October 5, 2023 at 2:35:12 PM
By Colum Malcolmson / October 5, 2023
Comment
A room that has an amazing view out of the windows can totally change the overall look and feel. Not every one of us however can have those views that look like a piece of art outside of giant windows. Many times, we are constrained to existing plots but one way we can improve the view out of our windows is with some smart landscaping design.
If you are starting completely from scratch with your landscape or working with one that needs a few adjustments and improvements here are some design tips to help you make the most of the views outside your windows from inside your home.
First, take a look through your windows
First, take a moment to pause and study the view out of your windows from inside of your home. What is the spot that is most easily and prominently seen through the windows from inside your home?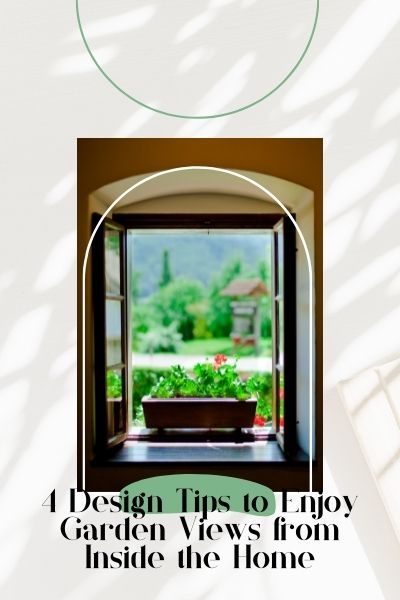 In addition to considering how you can make it more picturesque is taking into consideration if there are certain areas that may benefit from a little more privacy. Or maybe you might want to consider the significant investment of larger windows to more easily enjoy your future view of your beautiful garden.
Think about spaces like the foreground and background
When an artist begins painting, they think about how the composition will be set up. In the same way, your window is like a painting hung on your wall. You want to separate elements of your landscape close to the viewer from those that are further back.
Items that are closer to the viewer/the window are all about more detail as this will be more noticed. Things like grouping a cluster of small pots or bringing in tiny elements like a fountain will help to frame the foreground of your picturesque view.
Larger elements belong in the foreground. Items like large hedges work better at a greater distance from the viewer. This helps to draw the gaze deeper into the garden.
Add in some focal points
When looking out of a window a focal point provides a place for your eye to settle and rest on the view. This can include a decorative birdbath that is like an art piece, a fire pit, a seating area, and the like.
You want to make sure you find the right placement and align the focal point along a site line either within your garden or from the view of the window. You want to make sure that the element is enough to stand out against the rest of the landscape. This means that it creates a contrast from its surroundings.
Don't forget about the winter
When planning out a lush landscape most of us are doing so in the spring and summer but if you are doing it to help improve the views from your windows inside the home you will be enjoying those views more often during the colder months.
Don't forget to include plants that will look great all year long. Include some that will have bright branches, berries, or winter flowers. This will keep the view picturesque all year long, especially during those times when you spend long hours inside.
Maybe you're in the market for a home with a great view from inside the house. Give me a call! I work throughout the New Braunfels real estate market and beyond so let me help you find the perfect garden house.