5 Reasons Why New Braunfels, Texas is a Great Place to Invest in Real Estate
Posted by Colum Malcolmson on Thursday, February 23, 2023 at 10:38:13 AM
By Colum Malcolmson / February 23, 2023
Comment
If you're looking for a smart investment opportunity, New Braunfels, Texas, should be on your radar. This thriving city offers a unique blend of economic and lifestyle advantages that make it an attractive destination for real estate investors. Here are five reasons why New Braunfels is a great place to invest in real estate:
Booming Job Market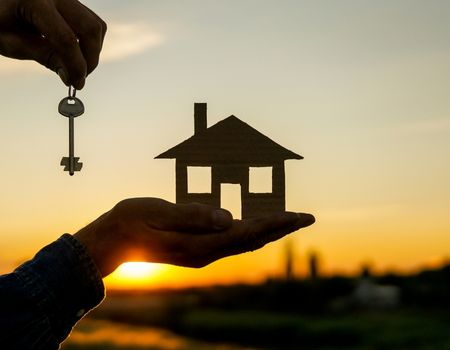 New Braunfels has a strong and growing job market, with many major employers in the area. The city is home to a variety of industries, including healthcare, manufacturing, and tourism. The healthcare industry, in particular, is a major driver of the local economy, with two major hospitals and several medical clinics in the area. In addition, the manufacturing industry is on the rise, with companies like Continental Automotive, CMC Steel Texas, and Royal Technologies opening facilities in New Braunfels. All of these factors contribute to a thriving job market, which in turn drives demand for housing.
Strong Tourism Industry
New Braunfels is a popular tourist destination, with millions of visitors each year. The city's major attractions include two water parks, a river outfitter, and numerous historical sites. In addition, the city's German heritage is a draw for many visitors, with several popular annual events, such as Wurstfest and the Wein and Saengerfest. The strong tourism industry not only provides jobs and economic growth for the area, but it also creates demand for short-term rentals, making it a great opportunity for real estate investors looking to purchase vacation rental properties.
Ideal Location
New Braunfels is located in the heart of Central Texas, making it an ideal location for both residents and businesses. The city is situated between San Antonio and Austin, two major metropolitan areas that offer a wealth of job opportunities and cultural attractions. In addition, New Braunfels is located along Interstate 35, which is a major transportation artery for the region. With easy access to major highways, airports, and ports, New Braunfels is well-positioned to continue to grow and prosper.
Growing Community
New Braunfels is a growing community, with a population that has increased by over 50% since 2000. The city's population is projected to continue to grow in the coming years, as more and more people are drawn to the area's affordable housing, strong job market, and high quality of life. This growth provides opportunities for real estate investors to purchase properties in developing areas and ride the wave of increasing property values.
Robust Housing Market
Finally, New Braunfels has a robust housing market, with a median home value of around $300,000. Home values in the area have been steadily increasing in recent years, making it an attractive market for investors looking to buy and hold properties. In addition, the city's strong job market and growing population provide a steady demand for housing, ensuring that properties remain in high demand.
In conclusion, New Braunfels, Texas, offers a unique blend of economic and lifestyle advantages that make it a great place to invest in real estate. With a booming job market, strong tourism industry, ideal location, growing community, and robust housing market, this city is a smart choice for investors looking for long-term growth and stability.