Benefits of Owning a Small Home With Land in Texas
Posted by Colum Malcolmson on Tuesday, September 5, 2023 at 11:44:20 AM
By Colum Malcolmson / September 5, 2023
Comment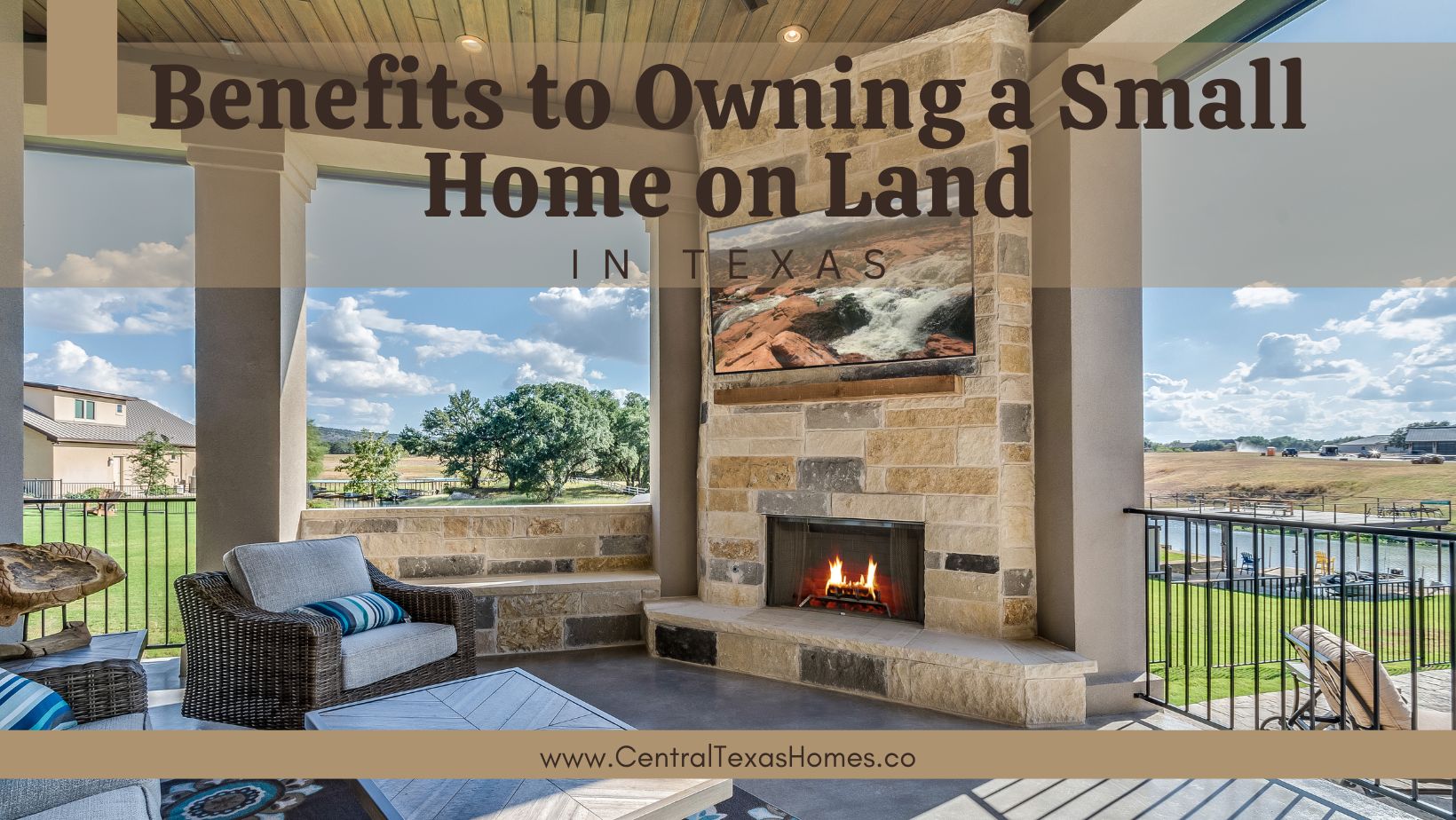 Are you in search for peace and tranquility? Are you tired of being so close to other people? Looking to put some distance between your home and the next?
In this article, we will discuss the benefits and advantages of owning a smaller home on lots of land.
Minimum Work on Vacant Land
When you own land, the need to worry about excessive maintenance and/or repairs is near nonexistent. Why worry about leaky roofs, repainting, or other costs associated with real estate? With no maintenance costs and low taxes, you can hold your property indefinitely as an asset.
Profit With a Buy & Hold Strategy
It is much easier to purchase land in society today with our electronic environment. When you purchase land for a good price, with a cost to keep it low, you can wait for the right time to sell or develop your land. The land you buy and own will appreciate over time and you can get the best price for your land when it comes time to sell!
Lease Out Your Land for an Income
A fantastic way land ownership can provide benefits is by leasing. There are farmers and ranchers in the US that lease their land short-term and long-term. If you choose to lease out your land, you can increase returns over the long run. Landowners can earn money through agricultural leases to cover taxes while making a small profit. Landowners earn substantial amounts of money from hunting leases to pay taxes.
Affordable Investment
You can acquire land without burning a hole in your pocket. Once you own the property, costs are lower. Raw land investment can come with risks and drawbacks, but you can avoid these risks and reap the benefits by taking all the right actions at the same time.
Own & Invest in Land Without Risks
You can own land without risks by closing the land purchase, meaning signing a land purchase agreement that states the amount you are paying as well as the closing date. The process of owning land begins with determining your budget, scouting the land for sale, and buying one that has a title. Close the deal and get ownership of the land and you can hire a real estate agent to reduce risks while ensuring you gain legal ownership of the land.
Securing Retirement
As we previously discussed above, if you are a landowner you can rent or lease your property out, and this can help you make money after retirement. Land requires little to no maintenance and continues to appreciate over time. Investing is the safest way to earn decent monthly money. When in retirement, produce higher returns.
High Resale Value
Land appreciates at a higher pace than built-up properties, making it immune to outside changes, such as weather and erosion. There is a finite amount of land and the supply cannot be increased to meet the high demands of the market. A restricted supply of land guarantees a higher market rivalry, leading to higher price points. The land plot does not deteriorate but increases in value.
For more information on the benefits of owning a small house on a large plot of land, contact me at any time!