Festivals & Events in New Braunfels Texas
Posted by Colum Malcolmson on Wednesday, June 7, 2023 at 12:10:29 PM
By Colum Malcolmson / June 7, 2023
Comment
New Braunfels, TX is home to world-renowned major events that bring the community together, all while celebrating your heritage and love for the fun in life. From Wurstfest in the fall, Troutfest in the winter, Folkfest in the spring, and the largest Texas county fair towards the end of the summer! You will always find fun events big and small year-round! There is live music of all genres, theatrical performances, happy hours, and more that can be found nearly every night and weekend.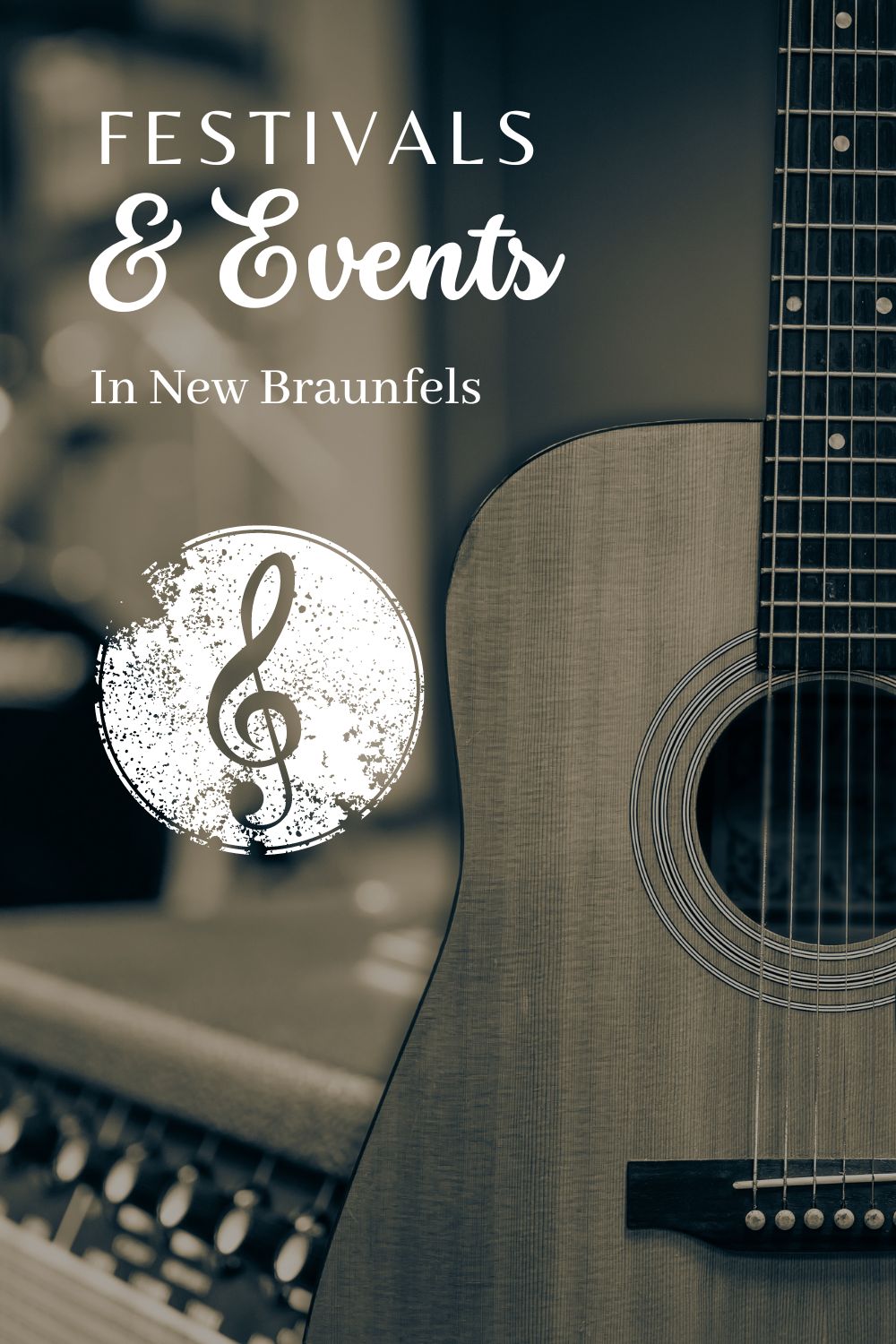 The community of New Braunfels can't wait for you to join in on the fun! Continue reading to find a few of our favorite festivals and events you want to put on your calendar this year!
February
Guadalupe River Troutfest. There is no better place to go fishing for an afternoon than the Guadalupe River in the Hill Country, especially if you love fishing for trout. The Guadalupe River is best known for its trout streams in the U.S. Experience all the fun for yourself at the Guadalupe River Troutfest, a family-friendly, three-day long fly-fishing exposition that features some educational seminars, pro angling tips, and a side event that is only for kids.
March
Wurstfest Craft Beer Festival. Do you enjoy the taste of a foamy stout or a hoppy IPA? If so, don't miss out on the German-inspired Wurstfest Craft Beer Festival in New Braunfels. Here, there are more than 80 craft beers to sample, all of which can be paired with delicious eats from many food trucks on site. The environment is filled with non-stop live music, making this a must-see event!
April
Folkfest. Experience the full German heritage of New Braunfels. Experience the Folkfest held in mid-April at the New Braunfels Heritage Village. Catch live history re-enactments, pioneer craft demonstrations, and a free furniture museum tour at this event! There are also fun German dance performances paired with live music, as well as delicious food!
May
Wein & Saengerfest. At this annual event in downtown New Braunfels, you will find Texas wine and craft beer, a grape stomp, food seminars, and live music! Wein & Saengerfest is a continuous live music through this one-day festival, that typically ends with a street dance in the Main Plaza.
July
Fourth of July Parade & Patriotic Program. This Fourth of July is embodied by all that is a patriotic holiday: fireworks, a parade, two days of live music, and other events that comprise celebration in New Braunfels. The Fourth of July Parade & Patriotic Program has various locations in town, so you can see and enjoy a lot of New Braunfels.
September
Comal County Fair & Parade. The Comal County Fair & Parade is an annually celebrated festival in New Braunfels, including a PRCA rodeo, livestock show, BBQ cook-off, and more. There are also carnival rides for the kiddos and adults to enjoy, as well as tasty fair food and too much in between.
October
Gruene Music & Wine Festival. In early October don't miss the four-day celebration in the Gruene Historic District. At Gruene Music & Wine Festival, you will find some of the finest things in life: wine, beer, and live music. The four days differ from one another where one event features tastings of wine from outside of Texas and another features tasting of more than 80 craft beers made in Texas.
November
Weihnacktsmarkt. This German holiday features a Christmas Market tradition where you can shop one-of-a-kind decorations, antiques, art, and food. Weihnackstmarkt is a three-day event at the New Braunfels Civic Center.
December
Wassailfest. This event features colorful holiday lights and an abundance of holiday cheer. At Wassailfest, a hot cup of wassail awaits you, an annual tradition that can be traced back to medieval Germany. Here, you can explore the vendors, sample some food, and see the holiday displays with a collector's mug in your hand.
Check out our website for more local information on festivals and events in New Braunfels, TX, check out our website!