Navigating Equestrian Real Estate in New Braunfels, Texas
Posted by Colum Malcolmson on Monday, November 20, 2023 at 12:46:28 PM
By Colum Malcolmson / November 20, 2023
Comment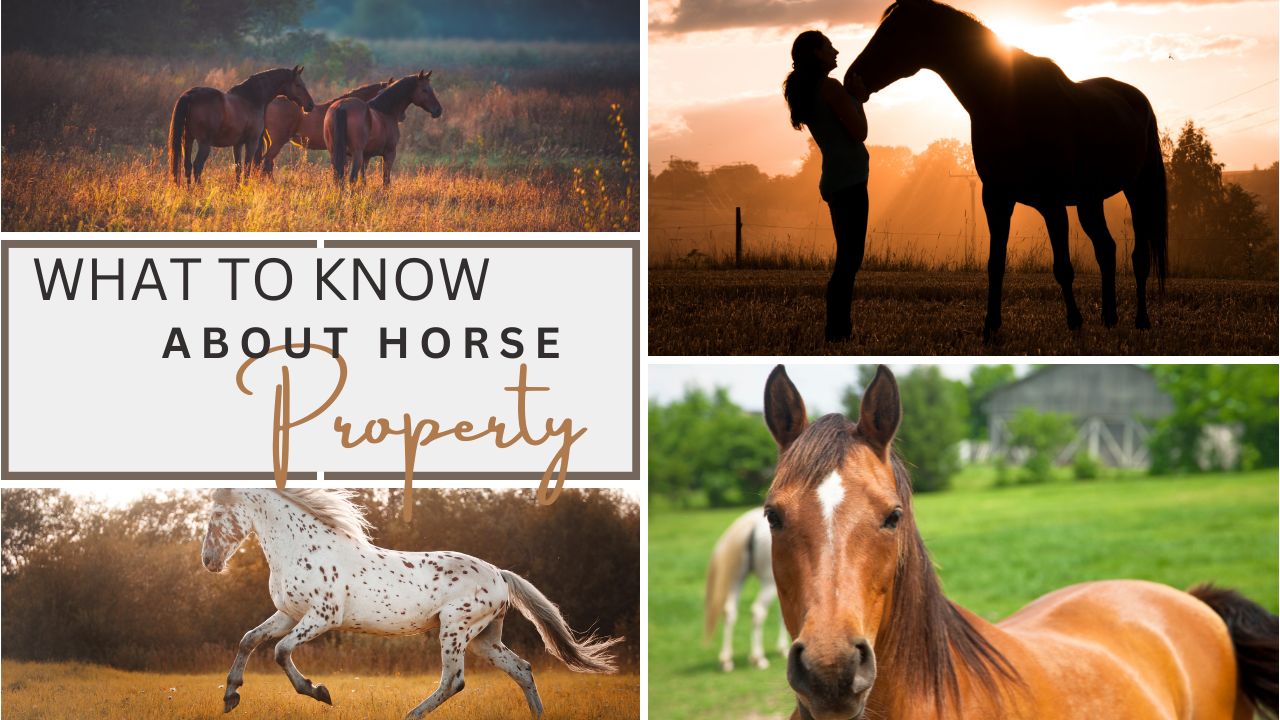 When embarking on your quest for the perfect equestrian property in New Braunfels, Texas, it's essential to have a meaningful conversation with your real estate broker. This conversation serves as the cornerstone of your search, helping you identify your wants, needs, and limitations. It's a crucial step in weeding out properties with deed and zoning restrictions that might hinder you from realizing your equestrian dreams. Just like any beloved family member, horses deserve the best care, and owning a horse property in this picturesque Texan town might be the answer to your equestrian aspirations.
Let's delve into some key considerations when buying a horse property in the charming equestrian enclave of New Braunfels, Texas.
Water is Vital
First and foremost, water plays a critical role in the well-being of your equine companions. Horses require ample water for health and digestion, typically drinking between five to ten gallons a day. When evaluating horse properties in New Braunfels, you'll want to inquire about the water rights associated with the property. Does it rely on municipal water, a private well, or a shared well? Additionally, it's crucial to assess the condition and maintenance history of these water facilities. Engaging an experienced property inspector can provide valuable insights into the water infrastructure's reliability and functionality.
Land Quality and Usage
The quality of the land is another paramount consideration. New Braunfels offers a variety of terrains, making it essential to align the land type with your intended equestrian activities. Whether you're interested in trail riding, roping, or other equestrian pursuits, not all land types are suitable for every purpose. Exploring the possibilities and limitations of the land will help you make an informed decision that aligns with your equestrian goals.
Acreage Matters
Determining the amount of land you need is crucial. Consider factors such as the number of horses allowed per acre and whether you require additional acreage for pasture or outbuildings. Understanding the land's carrying capacity and how it fits into your overall equestrian vision is essential to ensure the well-being of your horses.
Property Condition and Facilities
Inspecting the condition of the property and its facilities is another vital step. Does the property offer amenities such as tack rooms, feed storage, stalls, arenas, and equipment storage? Moreover, ensure there is reliable access to electricity and water at these locations. Assess the age of these facilities and their maintenance history to guarantee your horses' safety and comfort.
Navigating Zoning Regulations
Zoning regulations can significantly impact your ability to realize your equestrian dreams. Understanding the zoning restrictions and whether they align with your future goals is imperative. A knowledgeable real estate broker with expertise in land and acreage transactions can be your invaluable guide through this process. They will help you navigate the intricacies of zoning regulations, ensuring that your property supports your vision.
In New Braunfels, Texas, equestrian enthusiasts are met with a world of possibilities. By considering these key factors and enlisting the assistance of a qualified real estate broker, you can embark on a journey to find the ideal horse property that not only meets your needs but also fulfills your equestrian dreams. So, saddle up and explore the breathtaking equestrian landscapes of New Braunfels, where your equestrian aspirations can truly come to life.
Contact me for all information on buying horse property in New Braunfels and surrounding areas or browse any current listings below: