Top Tips for Selling Your Home Quickly in New Braunfels, Texas
Posted by Colum Malcolmson on Thursday, February 23, 2023 at 10:51:26 AM
By Colum Malcolmson / February 23, 2023
Comment
If you're looking to sell your home in New Braunfels, Texas, you're likely hoping for a quick sale. While the real estate market in the area can be competitive, there are several strategies you can use to help your home stand out and attract potential buyers. Here are some top tips for selling your home quickly in New Braunfels.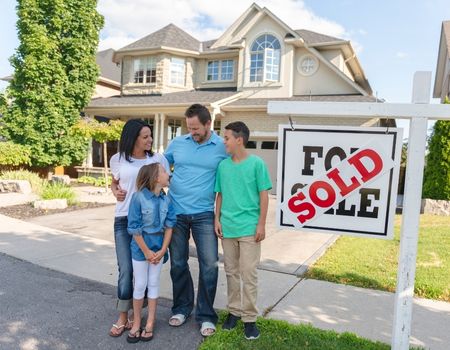 Stage your home for maximum appeal Staging your home involves arranging furniture and decor in a way that highlights the best features of your home and helps potential buyers envision themselves living there. This can involve decluttering, rearranging furniture, and adding neutral decor accents. Consider hiring a professional home stager to help you make the most of your space.

Price your home competitively Setting the right price for your home is crucial to attracting buyers. Work with your real estate agent to research comparable homes in your area and set a price that is competitive and attractive to potential buyers. Don't be tempted to overprice your home, as this can lead to it sitting on the market for longer than necessary.

Market your home effectively Effective marketing can make a big difference in attracting potential buyers. Make sure your home is listed on popular real estate websites, and consider hiring a professional photographer to take high-quality photos that showcase your home's best features. Your real estate agent can also help you promote your home through social media and other channels.

Work with a knowledgeable real estate agent Working with an experienced real estate agent who is familiar with the New Braunfels market can be incredibly helpful when it comes to selling your home quickly. Your agent can provide valuable guidance on pricing, marketing, and negotiating with potential buyers. They can also handle many of the administrative tasks involved in the sale, freeing up your time and energy.

Be flexible and responsive Finally, it's important to be flexible and responsive when it comes to showing your home and negotiating with potential buyers. Try to accommodate showing requests as much as possible, and be open to negotiation on price and other terms. Being responsive and communicative with your real estate agent and potential buyers can help move the process along quickly.
Selling your home in New Braunfels, Texas can be a stressful and overwhelming process, but following these top tips can help ensure a quick and successful sale. With the right preparation and support, you can successfully navigate the real estate market and move on to your next adventure.