What to Know About New Braunfels TX as a Newcomer
Posted by Colum Malcolmson on Tuesday, June 20, 2023 at 11:38:51 AM
By Colum Malcolmson / June 20, 2023
Comment
Considering a move to New Braunfels? Being a newcomer in an area can be a bit intimidating but knowing as much as you can before you actually move can help with the transition.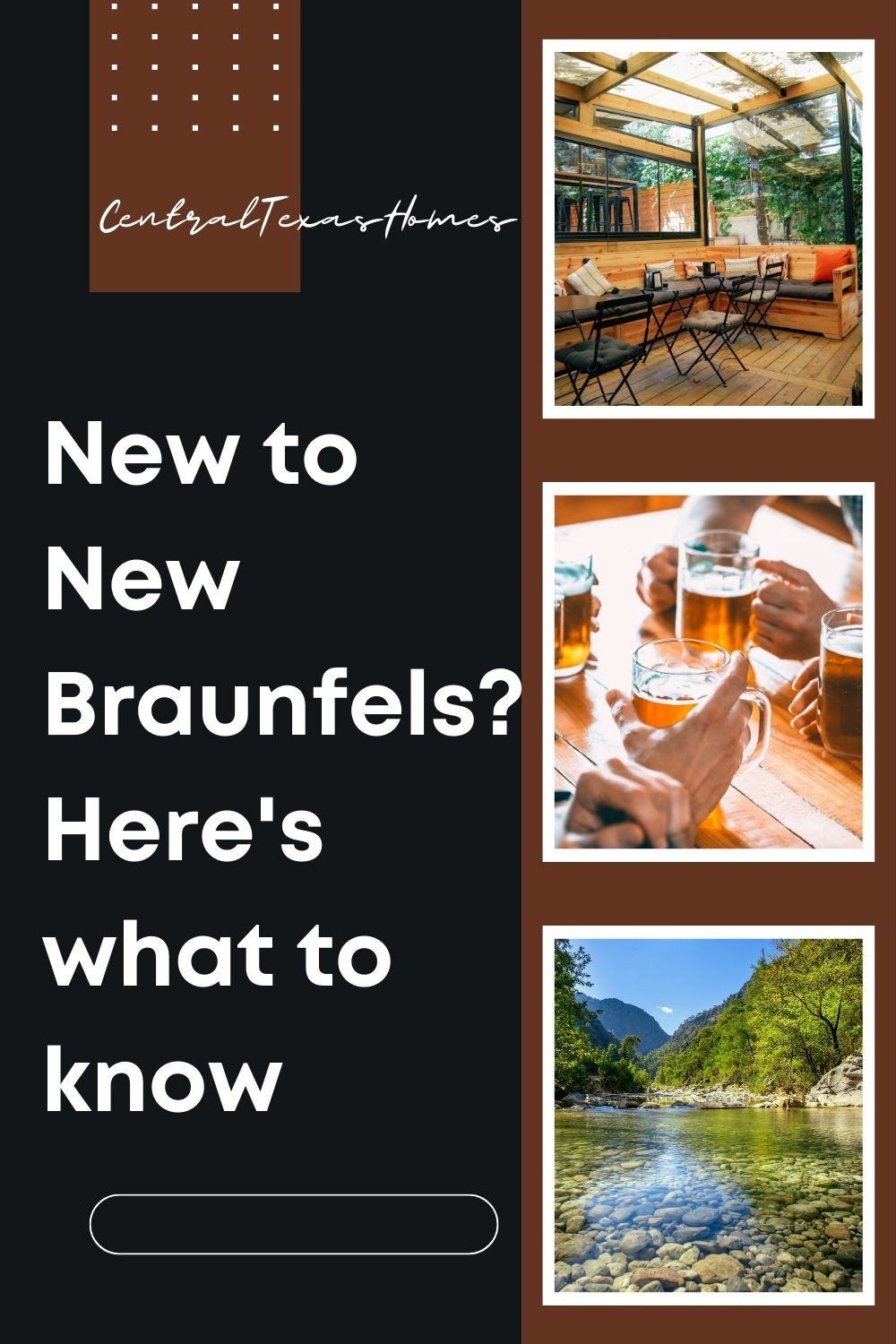 New Braunfels, Texas surprisingly has German-origin roots located near San Antonio and is home to the oldest bakery in Texas. There are many scenic parks in the Hill Country. New Braunfels is rapidly growing, and for some long-time residents, this can be difficult to stomach, yet the city still has aspects that haven't been lost to the masses of newcomers.
Here are some of the top five things to love about New Braunfels, along with newcomer tips.
1. The Small Town Feel is Not Lost
True, New Braunfels is located in the fastest-growing area in the U.S., but it continues to hold onto the small-town charm it has always been known for: its traditions. This city's tradition is rooted in community gatherings, celebrations, and parades in the Main Plaza, which is located in the heart of the downtown. Another beautiful testament to the city's small-town feel is the historic district of Gruene and the maintenance of its architecture. The streets may be full of restaurants, shops, and boutiques, adding to the business, yet the buildings look as though they have come straight out of an old Western movie.
Tip: We highly recommend that any newcomers check out some of the following New Braunfels traditions that prove the town is proud of its German roots, bringing residents together.
Wurstfest. Join the residents of New Braunfels, TX for the annual celebration of German culture where you can enjoy good food, music, dancing, exciting carnival rides, and games. Wurstfest also prides itself on the sale of domestic beer, special events, and the finest of Alpine and Bavarian-style entertainment.
Wein & Saengerfest. Find craft beers served downtown in New Braunfels, where you buy a commemorative, limited-edition Stainless Steel Craft Biergarten pint cup. At Wein & Saengerfest the pint cup you purchase includes 4 drink tickets, where each drink ticket gets you a 4-ounce taste of the craft beers on tap.
2. Only the Best Scenery in New Braunfels
Like any area gaining newcomers, prices are being rapidly driven up and the streets are crammed, but New Braunfels still has one thing everything can still agree on—the city's striking scenery. The major rivers that run through much of New Braunfels attract thousands of tourists to experience fun on the water.
Tip: We recommend soaking up the sun floating on the Comal River, while others can walk the river along the historic Gruene and Fischer Park.
3. Something to Keep You Interested
New Braunfels, TX is small in size, it makes good use of space with its never-ending list of activities and events for its residents. Great community events bring together people from all walks of life. From events that shut down the streets of the downtown area like the Dia de los Muertos Festival and the Comal County Fair Parade, there is always something to do.
Tip: We recommend checking out events that aren't on the itinerary! These are our favorite events that pay back to the community!
New Braunfels Farmers Market. A trip to this New Braunfels Farmers Market could yield tasty home-grown finds, and supporting local goods gives back to the city.
Landa Park. Take your family and friends on an adventure where—apart from the scenery—you can enjoy splashing around the Aquatic Complex, riding on the train, and playing a round of golf at Landa Park.
4. Great Country Music Scene in New Braunfels
New Braunfels is located 50 miles away from Austin, the country's music Mecca, and has since been building a name for itself. Come Saturday night, there isn't a shortage of places to catch a live music show.
Tip: A prominent venue for live music in New Braunfels is the historic Gruene Hall. Gruene Hall has had its fingers in the history of New Braunfels for more than 145 years and is a prominent venue for live music, having welcomed many a legendary country music artist.
5. The Best Food Around
Many different eateries and breweries hit the right notes! These familiar destinations are some of the most popular for good food and drinks! Some of these restaurants are steeped in history, and some are newer.
Tip: An iconic eatery such as Krause's Cafe continues to keep the city's German culture alive with its Bavarian-influenced menu. Think pretzels served with bier cheese and of course, the addition of sausage. New Braunfels is also home to the oldest Texas bakery. For over 140 years, Naegelin's German Bakery has supplied residents and visitors alike with traditional German bread and pastries while also serving Texas favorites, such as kolaches.
For more local New Braunfels, TX information and the five best aspects of the city, check out our website!
Browse the Newest New Braunfels Real Estate Listings Below