New Braunfels Condos for Sale
Condos and Townhouses for Sale in New Braunfels
To access complete details of any of these Condos for sale in New Braunfels as well as some townhouses and townhomes for sale, simply click on the property of interest. You can schedule a tour or obtain further information on the property. Alternatively, feel free to contact me, and I will take on the task of finding your ideal home in the New Braunfels real estate market or the neighboring areas.
To stay up-to-date with new listings as they become available, sign up for our PROPERTY TRACKER and receive email notifications. Additionally, scroll below the listings to discover more about relocating to New Braunfels.
Search All Property Types in New Braunfels
Condos for Sale
December 2, 2023
6 Benefits of Living in a Condo in New Braunfels
Condo living is a popular selection amongst young and middle-aged professionals, as there are many reasons why this type of living may be right for you, even if you have not previously considered it before! It is thought that the American dream means owning a large single-family house complete with a white picket fence, but there are tons of perks to calling a condo home as well! If you have been considering moving into a condo—whether to rent or buy—but still aren't sure, we can help you decide.
Continue to read to find the best reasons why buying a condo rather than a house can be a plus for you!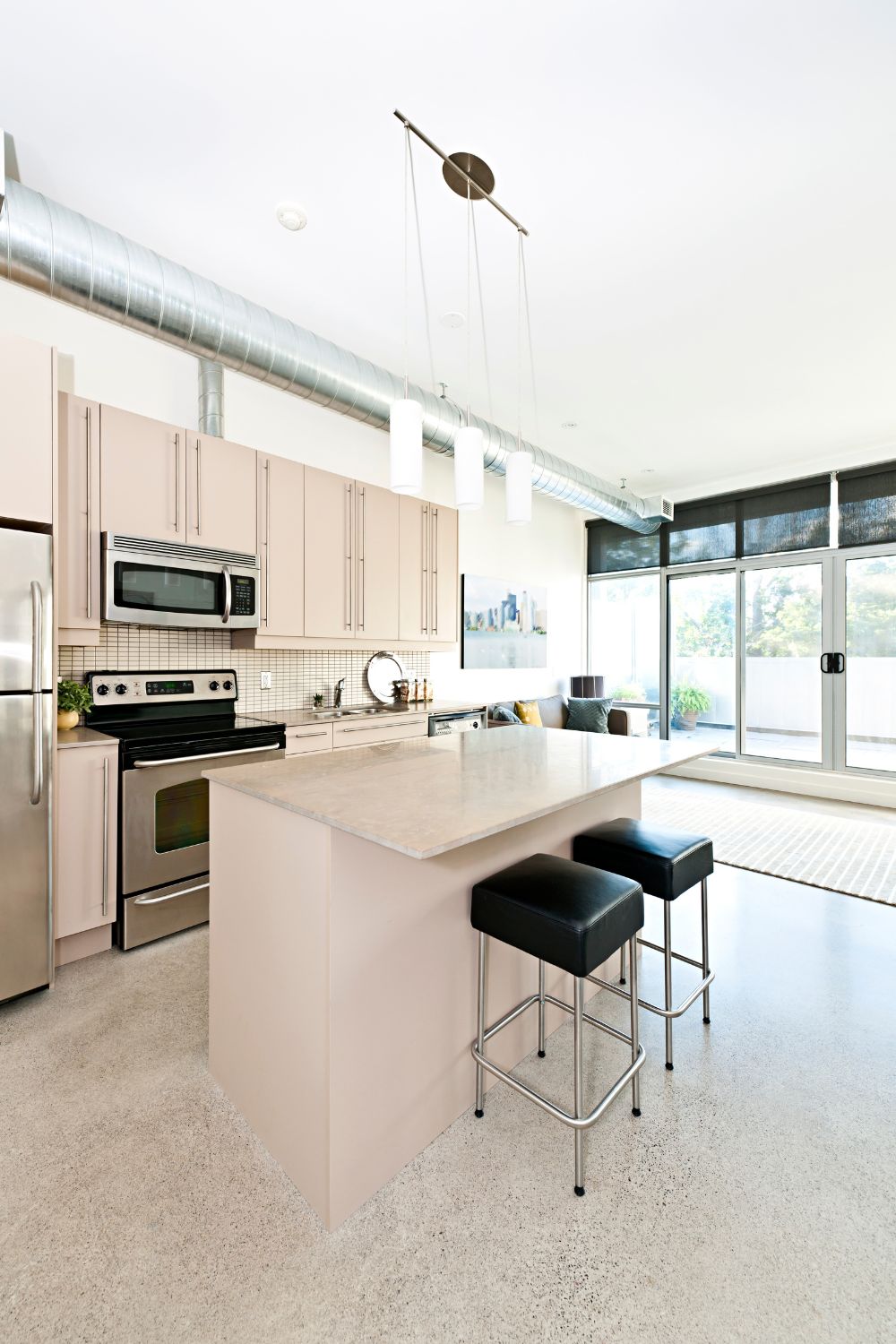 1. Premier Access to Amenities
Owners of condominiums can tell you firsthand that access to luxury amenities beats living in a house in a neighborhood without amenities. Condos typically have amenities that residents can easily access, whether it is with a keycard or a passcode. Think sports courts, golf courses, clubhouses, and swimming pools! Depending on the size of the condominium you choose to live in, you may be required to pay toward the upkeep of the amenities, but the upside to this is 24/7 access to amazing facilities!
2. A Welcoming Community
In a condominium, you won't have much of a choice when it comes to getting to know neighbors. Because of the tight-knit community of a condo, you will often find that the community is very welcoming. If you are a social butterfly, then you will love meeting a friend that lives nearby! Because there is a local contribution to the upkeep of the complex, there is pride taken in living in a condominium, making it an excellent place to live. You may also feel safe and at ease knowing there is someone nearby to keep an eye on your condo.
3. Put The Worries of Maintenance Behind You
Condo owners and renters pay the HOA fees each month, and while this can seem like a disadvantage of living in a luxury condominium, these payments go toward the maintenance of the complex and the upkeep of the amenities. You won't have to clean the pool, mow the lawn, or reapply a fresh coat of paint—it's all taken care of for you!
4. Safe and Secure Location
Condominium communities are sometimes gated, or require passkeys and/or codes to gain access to both the amenities and the condo itself. There are also around-the-clock management representatives or security present on site.
5. More Affordable
Apart from the possible HOA fee, a condo is a more affordable living option than the purchase of a home. If you are worried about your budget, a condo could be the better choice for you, as it comes free of a mortgage. If you are considering a rental property, this could potentially generate income for you while you work on building equity, taking advantage of the tax deductions.
6. Freedom
While renting an apartment, you can sometimes be restricted by the landlord's rules and regulations. You most likely won't be able to decorate rooms as you like, and sometimes pets living on the premises aren't an option. But when you own a condo, there is more freedom to do as you want. Some changes may have to be run by the HOA which is in charge of the complex, but you will be surprised by how easily some changes are granted permission.
If you're ready to make a move to a condo in New Braunfels, start your search here or simply let me know what you're looking for an I'd be happy to help find you the perfect place to live!
Contact Your New Braunfels Realtor®