New Braunfels Farms for Sale
Ranches and Farms for Sale in New Braunfels
To access complete details of any of these Farms for sale in New Braunfels, simply click on the property of interest. You can schedule a tour or obtain further information on the property. Alternatively, feel free to contact me, and I will take on the task of finding your ideal home in the New Braunfels real estate market or the neighboring areas.
To stay up-to-date with new listings as they become available, sign up for our PROPERTY TRACKER and receive email notifications. Additionally, scroll below the listings to discover more about relocating to New Braunfels.
Search All Property Types in New Braunfels
Farms for Sale
December 2, 2023
$1,737.22
Avg. $ / Sq.Ft.
$2,153,500
Med. List Price
5 Benefits to Farm Life in New Braunfels Texas
There are many positive benefits of living on a farm. In addition to fresh produce that is organic, farm living offers a sense of community, sustainability, and self-reliance. These qualities can be hard to come by in today's world. Farm life can also offer a chance to develop a positive relationship with the outdoors, as well as the chance to develop relationships with animals and other people. Children of farm owners can have the chance to be taught about nature while gaining the responsibility of helping to care for the property.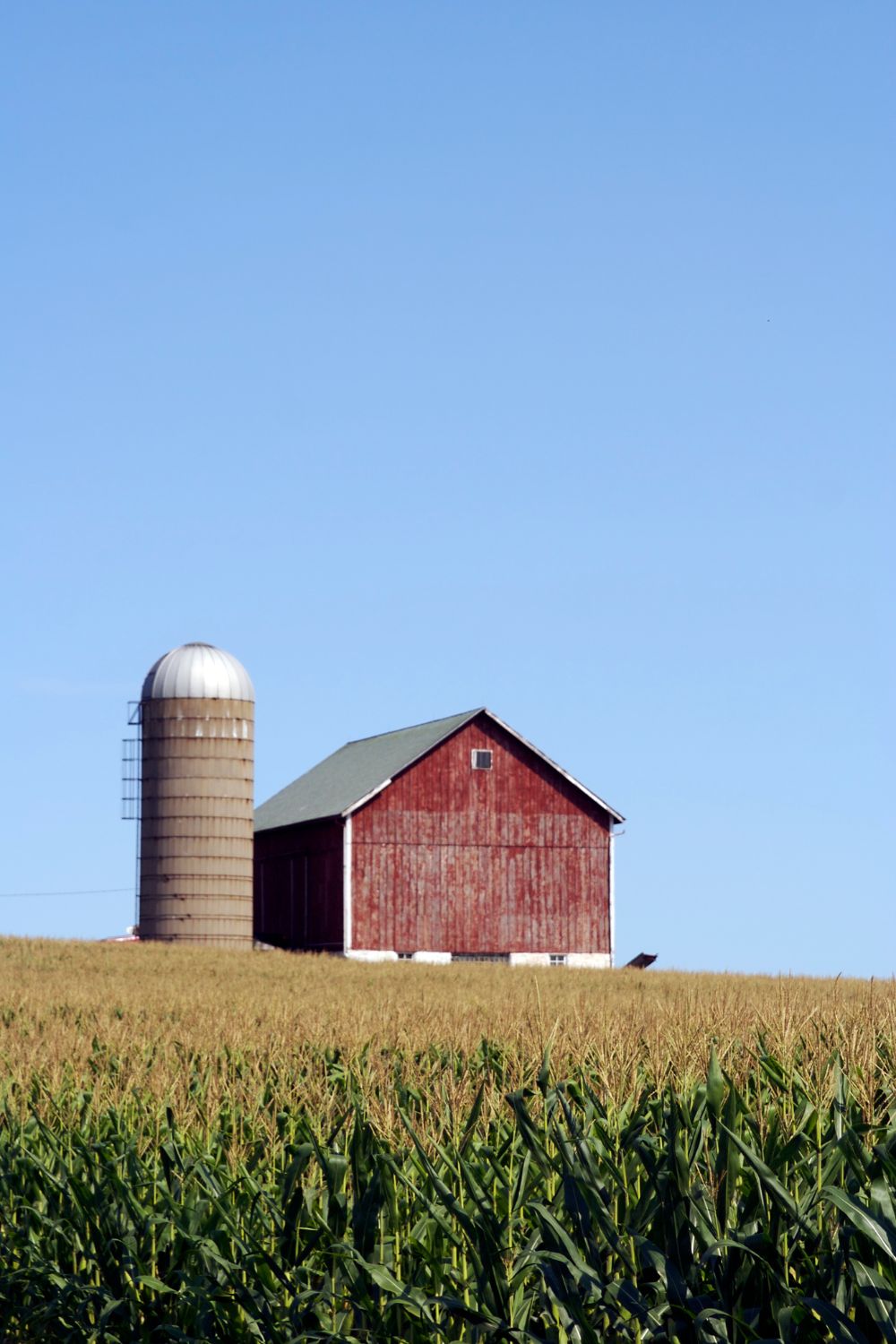 Continue to read to find five major benefits of life on the farm!
1. Livestock
Living on a farm provides a fantastic opportunity to own your livestock and animals. Think cows, goats, pigs, and chickens. You can engage members of your family in personally raising these animals for food or other products, giving children in the family the opportunity to learn about husbandry and responsibility. You can gain knowledge of how to care for the livestock and how to nurture them. Along with this comes regular maintenance, such as learning to detect worms in your livestock, as well as other similar issues in other animals. Don't be fooled, livestock isn't easy to care for, but owning them provides a unique and fulfilling experience that different kinds of living cannot offer.
2. Fresh Food and Produce
The biggest benefit of living on a farm is the access to fresh produce year-round. Knowing where your food has come from on top of knowing that it is organic is very rewarding, and allows you to connect a bit more with nature. Any picky eaters in your family? Knowing that you have control over when to harvest crops as well as what product you will receive provides an opportunity to experiment in the kitchen with some fun recipes. The best part about this is that if you have an overproduction, you can take part in your local community farmer's market and sell your homegrown fruits, vegetables, dairy products, and other items from the land to maximize profit. There is nothing quite like the taste of freshly picked tomato to add to your homemade egg omelet.
3. Maximize Outdoor Time
As we discussed before, farming allows for more time outdoors in nature. But did you know that being outdoors in the sun soaking up all that delicious vitamin D combats depression? It's true! Getting 30 minutes of sun a day during the summer is the equivalent of consuming 10,000-20,000 IU of vitamin D. Working outdoors helps to provide that mood boost you need, and you don't get to miss out on stunning seasonal changes year-round. It's a win-win in our book.
4. Farmhouses are Inexpensive
One of the better parts of owning a farmhouse is that it is typically cheaper than other homes on the market. There are always exceptions in the housing market, but generally, you will find that many farms have been around for years and people like to keep them up! The initial price can be lower on these houses, so it makes sense based on an income level how your bank account can be affected, and how much you should expect to pay for one. If you plan on using this purchase as an investment, ensure that all the expenses of this property are taken into account, including renovations.
5. A Sense of Peace
A well-known benefit of living on a farm is the distance from city noise and traffic. The countryside is filled with other types of noise like birdsong and crickets, but you won't likely hear constant traffic, police sirens, or the upstairs neighbors' footsteps. Far, life allows you to enjoy a tranquil environment, and the lack of city lights means a sky full of stars during the nighttime. So lay in the grass, run in the wheat fields, and enjoy the stunning nature free of distraction.
Contact Your New Braunfels Realtor®