Pool Homes for Sale in New Braunfels
Pool Homes and Properties in New Braunfels
To access complete details of any of these Pool Homes for sale in New Braunfels, simply click on the property of interest. You can schedule a tour or obtain further information on the property. Alternatively, feel free to contact me, and I will take on the task of finding your ideal home in the New Braunfels real estate market or the neighboring areas.
To stay up-to-date with new listings as they become available, sign up for our PROPERTY TRACKER and receive email notifications. Additionally, scroll below the listings to discover more about relocating to New Braunfels.
Search All Property Types in New Braunfels
Pool Homes for Sale in New Braunfels
December 2, 2023
Pool Homes for Sale in New Braunfels by Price
Benefits of Owning a House With a Pool
Being able to kick back and relax in the comfort of your private pool is the ultimate Texas dream. There is no better way to cool off in the sunshine of the Lone Star state.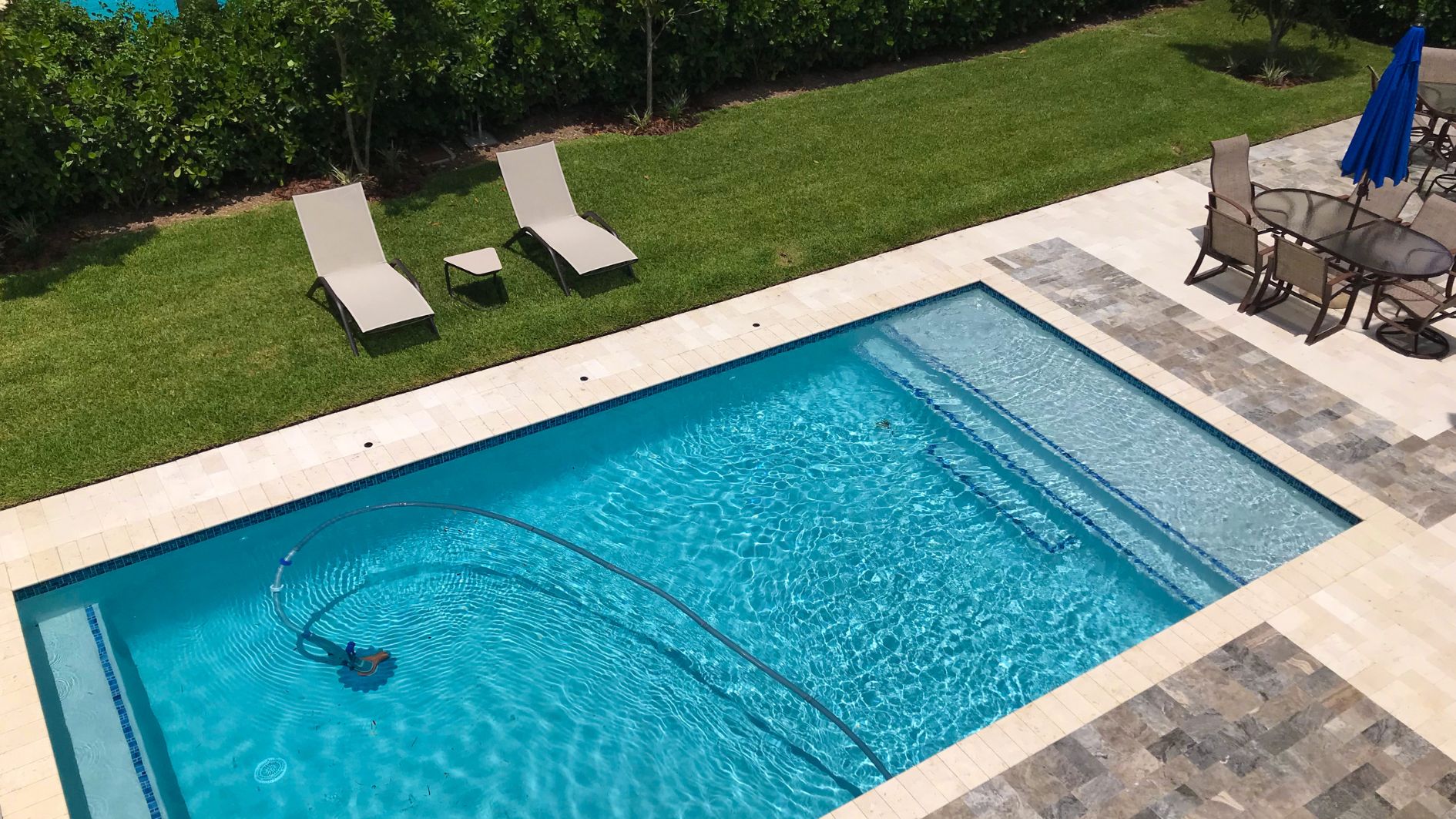 Great Form of Exercise
Any workout junkie knows that there are few and far workout routines that match the full-body workout you get when swimming laps. Think of an increase in your overall cardiovascular health and the benefit of losing weight all in one. You gain the ability to build muscles and flexibility all without having to lift heavy weights.
More Sun, Less Sad
Spending time in the sun allows the body to produce more serotonin, that little hormone that makes you feel all fuzzy and warm inside. Vitamin D—a vitamin that 50% of the United States population shows a deficiency in—is also something that you expose yourself to when spending time in the water. Just make sure that you apply and reapply sunscreen as needed to keep your skin safe from those harsh rays.
Increased Home Value
In certain real estate markets, homes with swimming pools tend to sell at a higher price point than those without. Because Texas is generally hot year-round, it is expected to have a pool in the backyard. When it comes time for you and your family to sell, it would be unwise to be among the only people in the neighborhood that doesn't have a swimming pool.
No More Public Pools & Germs
When you are a child you tend to think very little about what lurks in public pools (and no, we don't mean Jaws). As an adult, you may find that you are more aware of the strangers who are nearly naked all soaking in one giant pool, and this can become an anxiety-ridden experience, or just downright gross. You might be wondering if people have bothered to upkeep hygiene or if the pool you are swimming in is being used as one large public restroom. This is why it is a great investment to have your own pool at your house.
Stress Reliever
As we mentioned above, swimming provides a full-body workout, but did you know it also provides mental relaxation? If you are stressed after coming home from work, take a swim. If you are tired and sore all over, take a swim. Let go of all of your stressors and worries and take a dip in the pool. Once the water surrounds you, you might feel at ease!
One-time Investment
There are many pros to buying a house with a pool, but the biggest is the one-time investment that comes with the house you are wanting to buy. Modern pools offer the option of adding different water features that best suit you and your family. A one-time investment can help you from spending money on waterpark tickets and holidays later down the road. The maintenance of pools is easy nowadays as well, as most of the process of cleaning is automated by machines.
Enjoy the Pool Year Round
If you love to swim and are confused about your decision, rest assured that the benefits are many. Continue to enjoy your pool year-round and for every year to come. The pool will always be a go-to recreational activity for family and friends. It can very well be worth the investment, and if the weather switches up on you and you aren't going to be using it, you can easily cover the pool during the colder months.
But what do real pool owners have to say about owning a pool home in Texas?
"When I moved from a colder state to Texas I knew a pool was in my future. We didn't even bother looking for homes without a pool so when we found the one we wanted, it had to have an amazing pool. Now, I sit by the pool every day soaking up the sun and my kids love to play in it, invite their friends over and my house is the house everyone comes to when we have a get-together. I just couldn't imagine my home without a pool and it's way easier to maintain then we ever thought!" - Angelica L.
Ready to find your Pool home in New Braunfels? Contact me today.
Contact Your New Braunfels Realtor®